Looking for federal government opportunities to fund your research? Cornell University provides access to numerous online funding resources (see below) for CU researchers. 
Federal Agencies - Coronavirus Updates
All federal agency funding opportunities:  Grants.gov
Federal and some state, foundation, and corporate funding opportunities:  GrantForward
Subscription based. You can access the site for free by creating an account with your Cornell NetID. 
Updated daily. 
Life and physical sciences, social sciences, arts and humanities.
Find helpful user information at QuickTips and CaseStudies, and a Researcher Welcome Guide. Tip: If you're on Cornell's network, the system identifies you automatically. If searching from home, use your Cornell email address. 
Federal government contract procurement opportunities, which includes research contracts:  beta.Sam.gov
For more in-depth agency information, please visit the Research Development services resource pages: Working with DoD, Working with NIH, and Working with NSF.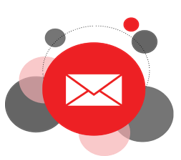 Research Development Services can help you identify the right funding opportunities for your research project through customized funding searches and by identifying potential Cornell resources (e.g., programs, collaborators, facilities). For more information, contact us at proposal-adv-osp@cornell.edu
Sponsor
Opportunities
Overview
Funding Announcement Subscription Service
Program & Info Updates

Department of Energy

 

Environmental Protection Agency

 
 

National Aeronautics and Space Administration

 

National Endowment for the Arts

 
 

National Endowment for the Humanities

 
 

National Institutes of Health

National Science Foundation

US Department of Agriculture: National Institute of Food and Agriculture

Search for a Funding Opportunity