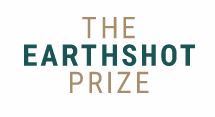 The Cornell Atkinson Center for Sustainability is soliciting nominations for The Earthshot Prize, a new global award supported by The Royal Foundation of The Duke and Duchess of Cambridge to tackle the world's biggest environmental challenges.
Cornell is one of more than 200 organizations from around the world invited to submit nominations for all five Earthshot categories:
the protection and restoration of nature;
cleaning the air;
reviving the oceans;
building a waste-free world; and
fixing the climate.
To have an idea considered for nomination, entrants must fill out the online form by 5 p.m. Jan. 8, 2021.
Earthshot projects may be conducted by individuals, communities, businesses and organizations. Prize nominations will be vetted by professionals, experts and influential personalities. The inaugural winners will be announced in fall 2021 in London.
"The Earth is at a tipping point and we face a stark choice," said Prince William, discussing The Earthshot Prize, which he helped establish. "Either we continue as we are and irreparably damage our planet, or we remember our unique power as human beings and our continual ability to lead, innovate and problem-solve.
Published on: Thursday, December 10, 2020 - 3:59pm