Cornell University's researchers and scholars consistently translate discovery into a meaningful and measurable impact that is changing the world for the better. The Vice President for Research and Innovation and the Office of Sponsored Programs and Research Development (OSP) are committed to helping Cornell faculty members receive the formal recognition they have earned.
Please contact the Research Development office for assistance with nomination letters. 
---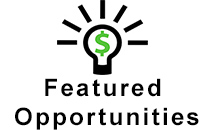 Nominations due: November 1, 2021
The Dan David Prize awards up to nine prizes of $300,000 each year to outstanding early-and-mid-career scholars and practitioners in the historical disciplines. The Prize is given in recognition of the winner's achievements as well as their potential for future excellence.
nominations deadline: October 31, 2021
Started in 1991 and funded by Samsung, the Ho-Am Prize is a Korean annual award presented to "domestic/abroad ethnic Korean who have made outstanding contributions to the development of science and culture and enhancement of the welfare of mankind".
nominations deadline: december 10, 2021
The Green Chemistry Challenge Awards promote the environmental and economic benefits of developing and using novel green chemistry. These prestigious annual awards recognize chemical technologies that incorporate the principles of green chemistry into chemical design, manufacture, and use.
---
If you win a prize/award/fellowship, complete the Award Received Notification Form to let us know so that the Cornell University community may celebrate with you.

Questions about nominations or awards? Know of an award not currently on our list? Contact Research Development.
The following is a list of some of the most prestigious national and international awards for which our faculty may be nominated.
For Cornell's highest priority awards, OSP will support the nomination process by assisting the nominator and faculty nominee in assembling the required materials.
For all other awards, OSP will regularly share information about upcoming nomination deadlines and internal limited nomination competitions.
Newly awarded winners will be celebrated with profiles outlining their accomplishments and the names of previous Cornell recipients of many of these awards are listed in the below program summaries. Together, we can accomplish great things.
Prestigious Multidisciplinary Awards
Early Career Faculty Awards
All Career Faculty Awards