The Research Development team has compiled a list of funding opportunities intended for new tenure-track faculty.
We have put together a selection of recurring and prestigious funding opportunities for Early Career Faculty in 12-month downloadable calendars, with links to competition websites.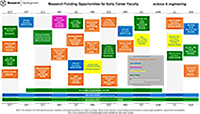 Calendar for Early Career Faculty Research Funding in the Sciences and Engineering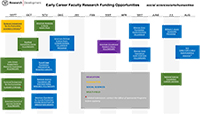 Calendar for Early Career Faculty Research Funding in the Social Sciences, Arts and Humanities
NIH Center for Scientific Review's (CSR) Early Career Reviewer (ECR) Program
The ECR Program aims to help early-career scientists (Assistant Professor level or equivalent) become more competitive as grant applicants through first-hand experience with peer review, and to enrich and diversify the CSR's pool of trained reviewers. Learn more about the CSR Early Career Reviewer Program here.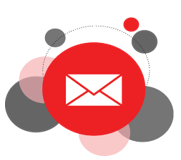 Join the CU-RES-ADMIN mailing list to receive funding opportunities and other research related announcements. 
Contact the Research Development team to learn more about opportunities, proposal assistance, and more.
Summaries of Research Funding Opportunities (multiple fields)
Note to PIs: The following summaries are intended for informational purposes and do not replace the sponsor's actual funding opportunity announcement. Always review the sponsor's full announcement to verify program guidelines, requirements and deadlines. This is not an exhaustive list of all available funding opportunities.