The Research Development team has compiled a list of funding and engagement opportunities intended for new tenure-track faculty and includes 12-month downloadable calendars featuring a selection of recurring research grants geared toward early career faculty.
---
---
Learn about federal agency opportunities:
NIH Early Stage Investigator (ESI) Status
NIH defines an Early Stage Investigator (ESI) as a Program Director/Principal Investigator (PD/PI) who has completed their terminal research degree or end of post-graduate clinical training, whichever date is later, within the past 10 years and who has not previously competed successfully as PD/PI for a substantial NIH independent research award. Click here to learn more about NIH ESI Policies.
USDA New Investigator Grants
The Agriculture and Food Research Initiative (AFRI) is the nation's leading competitive grants program for the food and agricultural sciences. Within AFRI there are specific opportunities for early career professionals that meet the USDA's eligibility criteria for New Investigators. Starting in FY 2021, there are two types of New Investigator Grants available: Standard Grants and Seed Grants. To learn more about USDA New Investigator grants, click here.
Early career researchers are eligible (and encouraged!) to compete for NSF core grants and special initiatives as well as many other funding mechanisms. The article NSF 101: Funding opportunities for early career researchers describes several of these funding opportunities.
Become a Reviewer:
NIH Center for Scientific Review's (CSR) Early Career Reviewer (ECR) Program
The ECR Program aims to help early-career scientists (Assistant Professor level or equivalent) become more competitive as grant applicants through first-hand experience with peer review and to enrich and diversify the CSR's pool of trained reviewers. Learn more about the CSR Early Career Reviewer Program here.
Serve as an NSF Reviewer
In addition to providing a great service to NSF and the science and engineering community, reviewers benefit from reviewing and serving on panels. For example, reviewers gain first-hand knowledge of the peer review process; learn about common problems with proposals; discover strategies to write strong proposals; and, through serving on a panel, meet colleagues and NSF program officers managing programs related to your interests. To become an NSF reviewer, send an e-mail to the NSF program officer(s) of the program(s) that fits your expertise. Introduce yourself and identify your areas of expertise, and let them know that you are interested in becoming a peer reviewer. It is most helpful if you also attach a 2-page CV with current contact information. Learn more about the NSF Reviewer Program here.
USDA NIFA (National Institute of Food and Agriculture)
NIFA convenes peer review panels comprised of research, education, extension, and other subject matter experts to review competitive grant proposals. Panelist duties include reviewing proposals; drafting and submitting individual ratings and written reviews; and attending and participating in a panel meeting. Peer review panelists are selected based on their expertise, credentials, and NIFA panel needs. For more information, contact the program staff listed in the Request for Applications for the program you are interested in serving on. Learn more about USDA NIFA reviewer opportunities.
---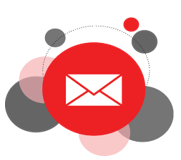 Join the CU-RES-ADMIN mailing list to receive funding opportunities and other research-related announcements. 
Contact the Research Development team to learn more about opportunities, proposal assistance, and more.
---
Summaries of Research Funding Opportunities (multiple fields)
Note to PIs: The following summaries are intended for informational purposes and do not replace the sponsor's actual funding opportunity announcement. Always review the sponsor's full announcement to verify program guidelines, requirements, and deadlines.