Some sponsors (including federal, state, foundation, and nonprofit) limit the number of nominations or proposals that Cornell (including Weill Cornell Medicine) may submit to a particular program. This information can usually be found in the "Eligibility" section of a funding opportunity announcement.  These "limited submission" opportunities must undergo an internal selection process (typically an internal competition), which is coordinated by the Office of the Vice President for Research & Innovation and the Office of Sponsored Research & Research Development (OSP). 
This webpage provides information about current internal limited submission (LS) competitions, anticipated recurring LS programs, the internal review process, and more.
LS competitions are regularly announced via an email listserv, on this website, and on InfoReady (Cornell's web-based internal competition platform). 
Visit the internal competition web portal to view and apply to current limited submission competitions. 
J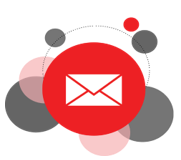 oin the CU-RES-ADMIN-L mailing list to stay up-to-date about new LS opportunities.
If you have questions or are considering applying to an LS program not listed on this webpage, please contact Cornell Limited Submissions.
---
Limited Submissions News (updated weekly)
NSF Regional Innovation Engines (NSF Engines) BAA: Cornell teams submitting NSF Engines Concept Outlines: If you are approved by NSF to submit an LOI/full proposal for either type of proposal, you must notify the Office of Sponsored Programs. If more than one team is approved by NSF to submit an LOI/full proposal, university senior leadership will conduct an internal review and selection process. There is not a submission limit on Concept Outlines, however an organization may submit no more than one (1) Letter of Intent and full proposal as the lead, in total, across both award types.
The Dept. of Energy Office of Energy Efficiency and Renewable Energy (EERE) intends to issue a funding opportunity announcement entitled "Industrial Efficiency and Decarbonization FOA". Access the DOE Notice of Intent here. We are monitoring the release of the FOA and, should it be limited submission, an internal competition will be announced in the future.
Dept. of Energy Reaching a New Energy Sciences Workforce (RENEW) Initiative: The 

RENEW Initiative is intended to provide training opportunities for historically underrepresented students, postdocs, and faculty at academic institutions currently underrepresented in the U.S. science and technology ecosystem (such as non-R1 institutions and/or Minority Serving Institutions).

The High Energy Physics (HEP) FOA is limited submission. Although Cornell is technically eligible to be the lead applicant, there will not be an internal competition. Instead, individuals interested in submitting an application to DOE should contact the Limited Submissions team.
---
Current Internal Competitions
Unless otherwise noted in a competition announcement, internal Applications are due at 5:00PM on the Deadline.
Note: Weill Cornell Medicine (WCM) has separate internal competitions for limited submission opportunities. WCM investigators who are interested in applying for LS funding should contact Florencia Marcucci at flm4001@med.cornell.edu for additional information.
---
Internal Process
Prospective applicants/nominees for LS opportunities typically must first apply to an internal competition via Cornell's web-based platform (unless otherwise stated in an announcement).

Internal competition deadlines: While every 

effort is made to provide individuals with ample time to prepare and submit applications/nominations for the internal review, there are some cases where the sponsor's timeline necessitates a short internal timeline.

In rare cases, a sponsor's timeline precludes an internal competition altogether - these opportunities are typically announced as "first come, first served" with investigators required to submit a Letter of Interest prior to approval to proceed.
If faculty, students, or staff become aware of a LS opportunity that is not currently listed on Cornell's competition web portal or this webpage, please notify the Limited Submissions team before any applications/LOIs/Concept Notes/etc. are submitted to the sponsor. If there is any question about submission limits for a solicitation, please contact the LS team.
Each competition announcement includes a program summary, a link and/or pdf file for the sponsor's program guidelines and requirements, and a list of materials required for the internal review process.

For internal review, applicants typically must submit a two- to three-page project description, one-page budget summary, and a lead PI biosketch. For some competitions materials such as a nomination letter from a Department Chair/Director are also required. Internal application/nomination requirements vary depending on the program. Each competition announcement should be reviewed for specifics.

The Faculty Senate's Research Advisory Committee (RAC) reviews the nominations/proposals submitted for internal competitions. For some LS programs an ad hoc review panel may be convened. The review panel then selects to move forward the submission(s) that has the best opportunity for success based on its responsiveness to the sponsor's solicitation and program objectives, and its scientific and scholarly strength. Internal applicants are promptly notified of the outcome.
The RAC has developed recommendations for writing nomination letters which can be downloaded as a pdf file: Tips for writing letters of nominations (Cornell netID login is required for access).
The selected nominee/applicant then works with their unit/college grant coordinators and sponsored research office to prepare and submit to a sponsor, according to each sponsor's specific instructions and requirements. Sponsors' requirements vary (e.g., it may be a Letter of Intent, Concept Paper or other type of pre-proposal, or a full proposal). Note: Materials submitted for an internal competition differ from funders' submission requirements.
If a selected nominee/applicant decides not to submit to the sponsor, they must notify Cornell Limited Submissions as soon as possible. Internal competitions are highly competitive and, where possible, we want to allow another nominee/applicant to be selected to submit.
---
Recurring Programs List
The table highlights recurring (annually or semi-annually) LS competitions. Deadlines for submitting applications to the internal competitions are not included because sponsors' program timelines can change. 
If you intend to submit to a LS opportunity that is not currently listed on this webpage or in Cornell's internal competition web portal, please notify the Limited Submissions team before any applications/LOIs/Concept Notes/etc. are submitted to the sponsor. 
| Sponsor | Program | Submission Limit |
| --- | --- | --- |
| Agriculture, U.S. Department of (USDA) | NIFA Equipment Grants Program (EGP) | 2-3 |
| Agriculture, U.S. Department of (USDA) | NIFA Women and Minorities in STEM Fields Program (WAMS) | 1 |
| American Diabetes Association | Pathway to Stop Diabetes Awards (3 categories) | 1 |
| Blavatnik Family Foundation | Regional Awards for Young Scientists (postdocs) | 15 |
| Blavatnik Family Foundation | National Awards for Young Scientists (faculty) | 3 |
| Brain Research Foundation | Seed Grants Program* | 1 |
| Brain Research Foundation | Scientific Innovation Award* | 1 |
| Breast Cancer Alliance | Exceptional Project Grants | 2 |
| Breast Cancer Alliance | Young Investigator Grants | 2 |
| Camille & Henry Dreyfus Foundation | Camille Dreyfus Teacher-Scholars Award | 1 |
| Energy, U.S. Department of (DOE) | Advanced Manufacturing Office (AMO) Multi-topic FOA | Varies |
| Foundation for Food & Agriculture Research (FFAR) | New Innovator Research Award | 1 |
| FuzeHub | Manufacturing Grants | 3, must be from different departments |
| Hartwell Foundation | Individual Biomedical Research Awards* | 3 |
| Howard Hughes Medical Institute (HHMI) | Gilliam Fellowships for Advanced Study | Varies (typically ~5) |
| W. M. Keck Foundation | Science & Engineering and Medical Research Program Grants* | 2 |
| Mallinckrodt Foundation | Grants Program | 1 |
| Mallinckrodt Foundation | Scholar Award Program* | 2 |
| Gordon & Betty Moore Foundation | Inventor Fellows* | 2 |
| National Institutes of Health (NIH) | Director's Early Independence Awards | 2 |
| National Institutes of Health (NIH) | Collaborative Program Grant for Multidisciplinary Teams (RM1) | 1 |
| National Endowment for the Arts (NEA) | Challenge America; Grants for Art Projects | 1 |
| National Endowment for the Humanities (NEH) | Summer Stipends | 2 |
| National Science Foundation (NSF) | Innovations in Graduate Education (IGE) Program | 2 |
| National Science Foundation (NSF) | Major Research Instrumentation (MRI) | 3 |
| National Science Foundation (NSF) | Partnerships for Innovation (PFI) | 1 |
| National Science Foundation (NSF) | Research Experiences for Teachers (RET) in Engineering and Computer Science | 3 |
| National Science Foundation (NSF) | Research Traineeship Program (NRT) | 2 |
| David & Lucille Packard Foundation | Fellowships for Science and Engineering* | 2 |
| Pew Charitable Trusts | Biomedical Scholars* | 1 |
| Rita Allen Foundation | Rita Allen Scholars | 1 |
| Searle Scholars (Kinship Foundation) | Searle Scholars* | 2 |
| Schmidt Science Fellows | Schmidt Science Fellows (PhD students)* | Varies (typically ~5-7) |
| William T. Grant Foundation | Scholars Award | 1 per College |
*Program shared with Weill Cornell Medicine. Weill Cornell faculty must apply through the Weill Office of the Research Dean.