Sponsors (including federal, state, foundation, and nonprofit) sometimes limit the number of nominations or proposals (or concept papers, pre-proposals, letters of intent, etc.) that an institution may submit to a particular program/funding opportunity. This information can usually be found in the "Eligibility" section of a funding opportunity announcement. These "limited submission" opportunities must undergo an internal selection process, which is overseen by the Office of the Vice President for Research and Innovation (OVPRI) and managed by the Office of Sponsored Programs and Research Development (OSP).
This internal selection process is necessary for several reasons, including (a) some sponsors will automatically decline without review all Cornell submissions for a given opportunity if they receive submissions in excess of the limit, and (b) without institutional approval a sponsor may return the submission without review.
---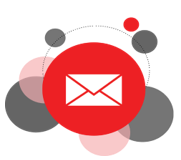 Join the CU-RES-ADMIN-L mailing list to stay up-to-date about new limited submission opportunities.
If you have questions or are considering applying to a limited submission solicitation/program not listed on this webpage, please contact Cornell Limited Submissions.
Recurring Programs List
Downloadable list of recurring limited submission programs.
Announcements (updated 09/27/2023)
Blavatnik Regional Awards for Young Scientists (postdocs): Nominations will be submitted to the sponsor by OSP on behalf of the OVPRI. Cornell may submit up to 15 postdoctoral nominations. Due to this restriction, OSP is coordinating an internal application process. To be included in the institutional submission, prospective nominees must submit an internal preliminary application by Monday, October 9, 2023, at 5:00 PM. If more than 15 internal applications are received, applicants will be included in Cornell's institutional submission on a first-come, first-serve basis. Go to the internal application website for additional information and instructions. 
HHMI Gilliam Fellows Program 2024: HHMI has made several changes for the 2024 program, including an institutional nomination is not required and there is no limit on the number of applications an institution can submit. Due to these changes, there will not be an internal competition. Any eligible adviser-student pair (see program announcement for detailed eligibility guidelines) may apply to the Gilliam Fellows Program. See the 2024 Program Announcement on the HHMI website.
ETH Zurich Materials Research Prize for Young Investigators: 

ETH Zurich has announced that its next nomination deadline will be in May 2024. Prospective Cornell nominees/nominators may not submit nominations/proposals to ETH without first participating in Cornell's internal competition and review. An internal competition will be announced in the future. 

Johnson & Johnson 2024 WiSTEM2D Scholars Award Program: Effective August 2023, Johnson & Johnson plans to restructure the program and will not be accepting applications this year. The next call for applications is expected to be announced in the third quarter of FY 2024. 

An internal competition will be announced in the future.
Current Internal Competitions
Unless otherwise noted in a competition announcement, internal Applications are due at 5:00PM on the Deadline.
Note to Weill Cornell Medicine investigators: If you are interested in a limited submission funding opportunity, please contact Florencia Marcucci, flm4001@med.cornell.edu, in the WCM Office of the Research Dean. WCM has separate internal competitions.