Some sponsors limit the number of nominations or proposals that Cornell (including Weill Cornell Medicine) may submit to a particular program. This information can usually be found in the "Eligibility" section of a funding opportunity announcement. These special limited submission funding opportunities must undergo an internal selection process (also known as an internal competition), which is coordinated by the Office of the Vice Provost for Research and the Research Development team in OSP. 

Featured Opportunity:

The Camille Dreyfus Teacher-Scholar Awards Program supports the research and teaching careers of talented young faculty in the chemical sciences. The Foundation seeks Camille Dreyfus Teacher-Scholars who demonstrate leadership in research and education. Nominations must provide compelling evidence of the advance of important knowledge in the chemical sciences by the nominee. Further, the nomination should describe dedication and contributions to education in the chemical sciences, particularly with respect to undergraduates. The nominee's scholarly research achievements are assessed by a panel of distinguished faculty in the chemical sciences.
Cornell internal competition closes: December 9, 2020, at 5 pm ET

The Ono Pharma Foundation was established to support academic research in relevant scientific fields, which have the potential of making a significant impact on therapeutic approaches to disease and pain management. The Foundation's competitive awards program, the Ono Pharma Breakthrough Science Initiative Awards Program ("Ono Initiative"), is the embodiment of the Foundation's commitment to focus on and accelerate researcher-driven open innovation by supporting high-risk and high-reward science research projects which have the potential to lead to science discoveries/solutions and, possibly, based on further research, to breakthrough treatments for patients.
In 2021, the Ono Pharma Foundation will only consider proposals for scientific research projects addressing Chemical Biology Research. Target research of Chemical Biology is not specified. Chemical Biology is defined as research that deals with the interface between chemistry and biology. The criteria for this field are deliberately broad so as not to disqualify potentially innovative and groundbreaking projects. PIs are expected to propose meaningfully novel research.
Cornell internal competition closes: December 23, 2020, at 5 pm ET
======================================================================================================================================
Review and Decisions
Limited submission (LS) internal competitions are regularly announced via an email listserv (subscribing instructions are below) and on Cornell's web-based internal competition platform. 
Faculty interested in submitting to an LS funding opportunity must first apply to an internal competition via the web-based platform. The platform lists both current and previous internal competitions.
Each LS competition announcement includes a program summary, a link to the sponsor's complete guidelines, and a list of materials required for the internal selection process.
For internal review, applicants typically must submit a two- to three-page project description, one-page budget summary, and a PI biosketch. For some competitions, a nomination letter from a department Chair/Director is required.
Internal application requirements vary depending on the program, and PIs should review the competition's announcement for specifics.
The Faculty Senate's Research Advisory Committee reviews the nominations/proposals submitted for internal competitions. The review committee then selects to move forward the submission(s) that has the best opportunity for success based on its responsiveness to the sponsor's solicitation and program objectives, and its scientific and scholarly strength. All applicants are promptly notified of the committee's decisions.  
Those selected as Cornell's candidate(s) then work with their unit/college grant coordinators and OSP to prepare and submit applications to a sponsor, according to each sponsor's specific instructions and requirements. (Note: materials submitted for the internal selection process often differ from funders' own submission requirements.)
Program List
The following is a list of reoccurring and prestigious LS programs reviewed by the committee. This is not an exhaustive list of all programs requiring committee review, or all available LS funding opportunities.
Why no internal deadline information in this table? Sponsor deadlines occur throughout the year and typically change from year to year. Some solicitations and invitations are not issued every year. Therefore, the deadline for submitting materials to the internal selection process is not included in the following list.
Find additional programs by clicking the above "Explore & Apply" box.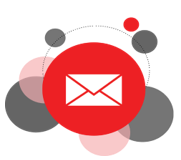 If you are considering applying to a LS program not listed below, please notify Limited Submissions.
| Sponsor | Program | Submission Limit |
| --- | --- | --- |
| Agriculture, U.S. Department of | NIFA Equipment Grants Program (EGP) | 3 |
| Agriculture, U.S. Department of | NIFA Women and Minorities in STEM Fields Program (WAMS) | 1 |
| American Diabetes Association | Pathway to Stop Diabetes Awards (3 categories) | 1 |
| Blavatnik Awards for Young Scientists | Regional Awards for Young Scientists | 15 |
| Blavatnik Awards for Young Scientists | National Awards for Faculty | 1 per disciplinary category |
| Brain Research Foundation | Seed Grants Program* | 1 |
| Brain Research Foundation | Scientific Innovation Award* | 1 |
| Breast Cancer Alliance | Exceptional Project Grants | 2 |
| Breast Cancer Alliance | Young Investigator Grants | 2 |
| Chicago Community Trust | Searle Scholars Program* | 2 |
| U.S. Department of Energy | EERE Advanced Manufacturing Office Multi-Topic FOA | 1 per sub-topic |
| Dreyfus Foundation | Camille Dreyfus Teacher-Scholars Award | 1 |
| FuzeHub | Manufacturing Grants | 3 |
| Greenwall Foundation | Faculty Scholars Program in Bioethics* | 1 |
| Hartwell Foundation | Individual Biomedical Research Awards* | 3 |
| Howard Hughes Medical Institute (HHMI) | Gilliam Fellowships for Advanced Study | 4 |
| Keck Foundation | Research Program Grants* | 2 |
| Mallinckrodt Foundation | Grants Program | 1 |
| Mallinckrodt Foundation | Scholar Award* | 2 |
| Moore Foundation | Inventor Fellows* | 2 |
| National Institutes of Health | Director's Early Independence Awards (not an annual funding cycle) | 2 |
| National Institutes of Health | Collaborative Program Grant for Multidisciplinary Teams (RM1) | 1 |
| National Endowment for the Arts | Our Town | 2 |
| National Endowment for the Humanities | Summer Stipends | 2 |
| National Science Foundation | Ethical and Responsible Research (ER2) | 1 |
| National Science Foundation | Innovations in Graduate Education (IGE) Program | 2 |
| National Science Foundation | Major Research Instrumentation (MRI) | 3 |
| National Science Foundation | Partnerships for Innovation (PFI) | 1 |
| National Science Foundation | Partnerships for International Research and Education (not an annual funding cycle) | 1 |
| National Science Foundation | Research Experiences for Teachers (RET) in Engineering and Computer Science | 3 |
| National Science Foundation | Research Traineeship Program (NRT) | 2 |
| New York State Council on the Arts | Annual Grants Program | Varies |
| Packard Foundation | Fellowships for Science and Engineering Program* | 2 |
| Pew Charitable Trusts | Biomedical Scholars Program* | 1 |
| Rita Allen Foundation | Rita Allen Scholars Program | 1 |
| Searle Scholars | Searle Scholars Program* | 2 |
| Schmidt Science Fellows | Schmidt Science Fellows | 5 |
| VentureWell | Faculty Grants | 2 |
| William T. Grant Foundation | Scholars Award | 1 per college |
*Program shared with Weill Cornell Medicine