The National Science Foundation (NSF) Merit Review process has two criteria for reviewing more than 50,000 proposals annually: Intellectual Merit and Broader Impacts. While researchers are generally confident about the intellectual merit criterion, the Broader Impacts criterion can pose a different set of challenges.
The Office of Sponsored Programs and Research Development (OSP) provides a variety of NSF Broader Impacts resources and services for all Cornell faculty including individual project design consultations, faculty workshops, partnership connections, grant writing support and review, as well as up-to-date information on the state of Broader Impacts from national leaders and policy makers. 
Individual Faculty Consultations:
Overview of NSF Broader Impacts criteria
Developing a Broader Impacts Strategy for a specific NSF solicitation, i.e CAREER, Individual PI 
Formulating a Broader Impacts Identity and Strategy
Brainstorming a pathway for implementing an effective Broader Impacts plan
Leveraging existing campus and community resources
Partnership facilitation and negotiation
Grant writing review, feedback, and suggestions 
Budgeting for Broader Impacts
Evaluation and assessment planning
Finding an external program evaluator
Design insights from successful Broader Impacts projects at Cornell 
Book 30 minutes with Tiffany Fleming, the Research Impacts and Partnerships Manager to discuss NSF Broader Impacts (BI) planning and proposal development strategies. Gain clarity around NSF BI criteria, address BI reviewer feedback, identify potential collaborators, and learn more about building community partnerships for your education and outreach goals.
Overview of Broader Impacts: What is it? 
Learn about the current state of Broader Impacts and trends with successful case studies and new resources available to Cornell faculty by downloading the following resources. 
Broader Impacts Partners and Programs:
Many Broader Impacts projects are done in partnership with existing programs and organizations on campus and in the surrounding community. Cornell's list of local programs and partners that focus on improving K-12 STEM education, student learning, science teacher development, and public understanding of science is available. Contact information for the staff and/or faculty leading these programs is listed.
Broader Impacts Identity Framework: 
Do Broader Impacts feel like a burden or an opportunity for you? 
A well-defined "impact identity" can serve as the foundation through which scientific research and societal impacts are integrated and developed over the course of your career.
This paper can help you assess how you approach Broader Impacts and create a robust broader impacts plan that aligns with your professional identity.
Writing Your Broader Impacts Plan for NSF Merit Review:
NSF Broader Impacts are reviewed using the same criteria as Intellectual Merit. The National Alliance for Broader Impacts (NABI) has published the NABI Guiding Principles document to help researchers and partners to think about Broader Impacts in a way that aligns with each review criterion.
NSF Specific Resources: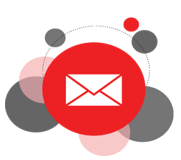 Join the CU-RES-Admin email listserv to learn about upcoming Broader Impacts Identity and Design Workshops for faculty.