The National Science Foundation (NSF) Merit Review process has two criteria for reviewing more than 50,000 proposals annually: Intellectual Merit and Broader Impacts. While researchers are generally confident about the intellectual merit criterion, the Broader Impacts criterion can pose a separate set of challenges.
The Office of Sponsored Programs and Research Development (OSP) provides a variety of NSF Broader Impacts resources and services for all Cornell faculty including faculty workshops, partnership connections, grant writing support and review, as well as up-to-date information on the state of Broader Impacts from national leaders and policymakers. 
Make an appointment to discuss Broader Impacts with the Research Development team here. 
Broader Impacts Partners and Programs:
Many Broader Impacts projects are done in partnership with existing programs and organizations on campus and in the surrounding community. Cornell's list of local programs and partners (sheet not updated regularly and information is subject to change) that focus on improving K-12 STEM education, student learning, science teacher development, and public understanding of science is available. Contact information for the staff and/or faculty leading these programs is listed.
Writing Your Broader Impacts Plan for NSF Merit Review:
NSF Broader Impacts are reviewed using the same criteria as Intellectual Merit. The National Alliance for Broader Impacts (NABI) has published the NABI Guiding Principles document to help researchers and partners to think about Broader Impacts in a way that aligns with each review criterion.
Overview of Broader Impacts: What is it? 
Learn about the current state of Broader Impacts and trends with successful case studies and new resources available to Cornell faculty by downloading the following resources. 
| | |
| --- | --- |
| Broader Impacts Identity Framework Workshop (PART I) - November 5, 2021  | Broader Impacts Proposal Design Workshop                          (PART II) - November 19, 2021  |
| Broader Impacts Design for NSF Proposals Slide Presentation | Broader Impacts Design for NSF Proposals Zoom Recording    |
| | The resources and tools on this site are designed to help Researchers and BI Professionals develop projects and partnerships that will satisfy the Broader Impact requirement of National Science Foundation (NSF) proposals, and help you fulfill your interest in communicating your science. |
Principles for NSF Broader Impacts Design
Identify where your field intersects with societal needs, challenges, and opportunities.  
Which societal needs and issues most connect to your research? Which societal issues are most important to you, or the future of your field? Reflect on where exactly you can see yourself having societal impact, and remember that these activities can expand and develop over the course of many NSF-funded projects.  Dream big, but start with a realistic plan over the next three to five years that can launch you towards realizing larger societal impacts goals over time. 
Compelling Broader Impacts plans build on past experiences, genuine interests, and the networks and contexts unique to each researcher.  Integrate these components into your plan.
Structure each proposal in a way that sets yourself up to connect your research and education aims with societal needs over the course of your NSF-supported research career.
Understand and articulate how your Broader Impacts plan advances NSF's vision for the Broader Impacts of Research (see NSF Strategic Plan and Broadening Participation and Diversity in the Resources section below.)
Think carefully about the goals of your Broader Impacts plan. Make sure you have short-term and long-term goals, and a pathway of resources, activities, and partners that connect them. Prioritize your efforts and time around specific goals that can be tracked and measured.
Broader Impacts is not simply a list of unrelated, or random outreach activities. Focus on a plan that is rooted in societal needs and interests and use data/literature to demonstrate the need for your Broader Impacts plan.
You don't have to reinvent the wheel for your Broader Impacts plan to be innovative. In fact many of the best plans leverage, expand, or reimagine, a variety of existing resources on campus and in the community (contact us about our 'NSF-ready' community partners).
Broadening participation of members of underrepresented groups in STEM is an NSF priority. 
Build on best practices. If you want to work with young people in out-of school settings, what are the best practices for doing so? If you decide to focus on STEM teacher development, what is currently known to be the most effective approach?  If you decide to focus on public science communication, what are the best methods and platforms for scientists that use this approach, how do you reach public audiences, and how do you measure the impact?
Reference the literature (ie. STEM education, scientific literacy, diversity in STEM, workforce needs) and NSF data ( i.e. NSF Science and Engineering Indicators) to show how your Broader Impacts plan is relevant. Identify the key societal issues you will address, and the evidence-based methods you will use. Approach this plan as you would a scientific research problem, with literature cited, research questions, methods, and a plan to share results.
Are there particular skills, knowledge, or experiences that would enable you to do this work with more insight and credibility? Consider workshops, seed grants, and fellowships for faculty with the Cornell Institute for Teaching Innovation, Diversity and Inclusion, or Community Engagement.
Join forces with outside experts to ensure that your plan will be successful.  In doing so, think about the opportunities and resources that are already at Cornell, in the community, or in your wider professional network.
Leverage your network or local  Community Partners to strengthen your efforts, effectiveness, and access to the public. Science museums, public media, public service or public health center, youth programs, and professional societies are all potential partners for Broader Impacts.  Peers and public-facing offices in your department and across campus can be resources and partners.
Establish good relationships with Broader Impacts partners. Nurture partnerships and  keep them current, even when grant deadlines are not looming. Ensure that the expertise, needs, and aims of your partners align with your interests so that everyone benefits from the partnership.
Community-based partnerships can often help researchers to directly broaden participation of members of underrepresented groups in ways that that might not be possible on your own.
Partners may have capacity and expertise in program evaluation.
Most broader Impacts plans require a variety of resources to have an impact.
Allocating a realistic budget for broader impacts shows commitment to the work and credibility in a way that plans without such budgets do not.
Like research partners, community partners often require budgets and resources for these projects. Demonstrate that you value the partner's contributions and expertise by budgeting for their time and involvement.
Be sure to discuss with your partner how much they will need to complete the work outlined.
Include your trainees (undergraduate through postdoctoral) in the Broader Impacts plan; make a case for how their participation in the activities can support their professional development.
Include a plan to evaluate and refine your efforts and demonstrate impact over time. This is only possible with clear and measurable project goals.
Utilize campus resources and internal and external consultants to assist you in developing an evaluation plan.
Share successes and generalizable outcomes with public and professional networks.  Connect with university and departmental communications staff. Keep your program office informed.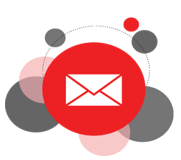 Join the CU-RES-Admin email listserv to learn about upcoming Broader Impacts Identity and Design Workshops for faculty.