Having a good idea is only one part of the equation in academic research. Having the funds to carry out the work is another very important element of the equation. Private foundations are funding sources. Below are resources to help you search for funding and a list of foundations that have provided financial support to Cornell researchers.
applications due september 15, 2022
The Fulbright U.S. Scholar Program offers awards for U.S. citizens to teach, research, and conduct professional projects in more than 130 countries. College and university faculty and administrators, as well as professionals, artists, journalists, scientists, lawyers, and many others, can join the more than 400,000 Fulbrighters who have come away with enhanced skills, new connections, and greater mutual understanding.
---
Foundation Search Tools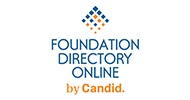 Foundation Directory: A comprehensive compilation of U.S. private and public foundation funding opportunities. The Directory provides profiles, funding opportunities, and links to foundation websites.
A subscription service is available for funding opportunity updates.
Cornell has an institutional subscription. Click here to get started. 

Grant Forward: Helps find grant opportunities that suit your research needs with a database of grants from over 14,000 sponsors which is updated daily. Search for grants by keywords and advanced filters, save your favorite searches for new grant alerts, and save your favorite grants to keep track of them. GrantForward also recommends grants to you based on your CV, past publications, and research interests (see quick overview video).
Cornell subscribes to GrantForward. You can create an institutional account at no fee. If you're on Cornell's network, the system identifies you automatically. If searching from home, use your Cornell email address. 
Life and physical sciences, social sciences, arts, and humanities.
See QuickTips and CaseStudies, and a Researcher Welcome Guide.
---
Contact your Grant and Contract Officer to let them know you intend to apply for foundation funds and ask them if the terms and conditions conform to Cornell's policies.
Top Foundation Funder Agencies at Cornell
Research and make the right fit.

One of the most common reasons applications are rejected is not fitting with the funder's interests. 
Tailor your proposal to the funder's guidelines and interests.

Funders really want to know:

How will they benefit from investing in your research program? How will it help them achieve their goals?
Why should they care? (The "so what?" factor.)
Why are you the best one to do the work?
How will you sustain the work after the funds are gone?

Write an Executive Summary.

Even if it's not required by a funder, an Executive Summary is good to have on-hand to share with potential funders and program managers.
It should be clear and concise, and grab the reader's attention immediately. Often funders will read only the Executive Summary. If you don't grab them right away, they often won't read more of your proposal.