Funding Resources
The Research Development team has put together a selection of recurring and prestigious funding opportunities for early career faculty in the Social Sciences in 12-month a downloadable calendar.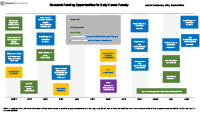 Calendar for Early Career Faculty Research Funding in the Social Sciences, Arts and Humanities
For external funding opportunities, please check out a list compiled by CCSS at https://www.socialsciences.cornell.edu/research-incubation/external-funding-opportunities
Dear Colleague Letter: A Broader Impacts Framework for Proposals Submitted to NSF's Social, Behavioral, and Economic Sciences Directorate

Founded in 2019, the Cornell Center for Social Sciences (CCSS) unites programmatic and infrastructure resources within the Office of the Vice President for Research and Innovation (OVPRI). CCSS aims to accelerate, enhance, and amplify social science research at Cornell.